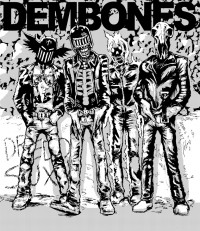 ELCHIVO
Last login: 2013-02-14 22:22:28
Old punk looking for people to jam with
---
Recent Posts
Anyone up for a jam?
Anyone up 4a jam in Cambridge? Drummers, bassists,singers , more guitarists all welcome, the more the merrier (keeps practice room costs down) I play guitar, i like punk, rock ,Soul, Ska , Pop , cheese u name it, bands like Rancid, Bryan Adams, Ramones, Beatles, Oasis,Sam & Dave, Blur , Supergrass ,
Anybody!
Hi i'm a guitar player with a wide range of influences & a limited set of skills! Just looking for people to play anything with.. Got a drummer interested & a couple of keyboard player/backing vocal ladies interested.
Old punk looking for people to jam with
Old punk looking for people to jam with Will bring beer I should elaborate: I'm 40, play guitar (constantly improving!) & need some other people to jam with Cambridge-based Cheers!