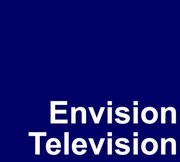 ENVISION TV- CAMBRIDGESHIRE COMMUNITY TV
Last login: 2011-07-18 10:52:17
This user is currently inactive
We are a community television channel in Cambridgeshire. We aim to showcase local talent and community groups.

We welcome programme ideas from everyone and offer training in filming and media skills.

This is a chance for the community of Cambridgeshire to make the programmes they want to see and for local talent to showcase their skills and work on the television screens.
---
Recent Posts
Voluntary Fundraiser for Community TV
Voluntary Fundraiser Based : Histon, Cambridgeshire Voluntary Fundraiser Ref: VFR2011 Closing Date: 30 August 2011 Fundraising volunteer for Envision Television (Not for Profit Community Group)
Open week at Cambridgeshire Community TV
Envision TV is holding a open week from the 16th to 20th May 2011 from 11:00 – 14:00 for you to Come down and find out about Cambridge's new community TV station.
Sessions for Television
Envision TV is a new community Television channel launching very soon in Cambridgeshire and we are looking for any local bands who maybe interested in appearing on our station when full time programming begins.