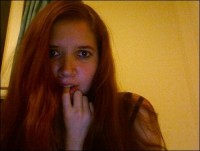 TONIIXO
Last login: 2012-04-22 20:42:06
This user is currently inactive
I am a female vocalist, guitarist and keyboardist, looking to join or form a band in Cambridge. I am mostly into punk/ska/pop - punk/melodic type stuff. I am actually from Norwich, but have decided to branch out further afield.
---
Recent Posts
Girl Vocalist/guitarist
Hey guys and gals. My name is Toni, I am 24, looking to brach out from my home city of Norwich, in search of some like minded musicians. I am aiming to join or form a punk/pop-punk/ska/melodic type band.