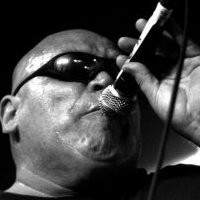 FIVE SKA
Ska / New Wave
Last login: 2012-09-07 16:18:54
This user is currently inactive
Cambridgeshire's hardest-working Ska band. Over 55 gigs in 2011!

http://www.fiveska.com/mp3 < demos

FiveSka was formed in early 2010 by 5 local musicians all of whom have a lot of gigging experience in and around the Cambridge area. Our set list includes covers of songs by The Specials, Bad Manners, Madness, The Dead 60s, Ian Dury & the Blockheads and others. We've been practising in "stealth mode" for many months and are now tight as you like and totally ready to gig!

Frontman "Buster Beefburger" Gary Driver is well known as one of the lead singers in local Ska collective Big10. Drummer Nigal Driver used to drum for Big10 before moving on to Glam'R'Us where he worked with Bic (Bass, also of Colonel Hathi) and Spazz (Guitar, also Colonel Hathi.) Alex (keyboards) deps for Big10 and before moving up to Cambridgeshire, used to play the London circuit with Blues & Funk band Chilli Beef and Reggae / Dub outfit Dr Dean I & the Lethal Weapon Band.

The lads do a professional job, turn up on time, play in time (and in tune,) and won't drink your bar dry!

Please contact Gary (07941 319539) or Alex (07940 767406) for bookings and further information.
---
Recent Posts