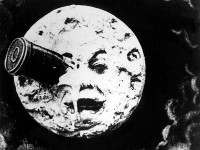 MAN ON THE MOON
Last login: 2013-10-14 09:36:56
They have split up
The back room at the Man On The Moon is a soundproofed music venue. Complete with a air-conditioning, a stage, an adequate PA for most live performances and amazing lighting!

In addition to the events we book, you can book the room for your meetings, birthday celebrations, private functions, etc. When attending a gig at this venue - be prepared for amazing performances, crazy lighting and smoke machine galore. Regular nights including metal, open mic nights, jazz dancing and a long running tradition in folk music!
Accomodating landlord, cheery staff and friendly locals await you in this friendly, enjoyable pub. Audio/visual equipment, food, music, DJs; come and discuss your requirements with us and we will certainly see what we can do together.
---
Recent Posts