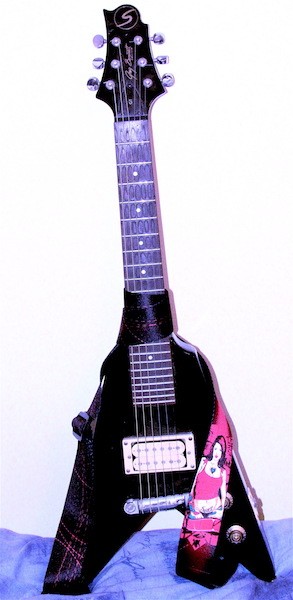 Fierce, fun, furious: musicians needed for metal/punk project
Musicians wanted for heavy metal project, drawing on diverse inspirations, from Mendelssohn to Metallica, as long as we can play it loud! Everything we do should be fierce, fun or furious - or all three.

Age not important, but good previous experience and playing time expected.

Needed: Fem vox, Drums, Lead guitar

Useful: Bass and/or rhythm guitar.

Here's a couple of demo/work-in-progress original tracks to give a sense of what I want to build:

https://soundcloud.com/valerynorth/fear-of-the-dark/s-HVgaS (WIP, riffs and some arrangement)

https://soundcloud.com/valerynorth/90-degrees-of-reality/s-NWaDV (Complete song, minus guitar solo - lead guitarists, if you have a go at filling the gap! The song is in C minor)

If interested, get in touch!
Article posted by Valery North on Friday 3rd February 2017, 21:02:55.
Contact Valery North