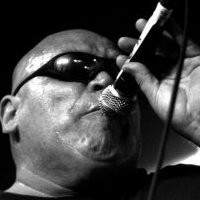 Keyboard Dep needed - Ska Band - regular gigs
Hi,

We need a dep keyboard player. 6 dates for you already this year and that will probably double before the end of the year. We did about 65 gigs in total last year.

Dates so far this year:

17 march at bury st edmunds £60 (yes that's in 2 weeks!)
28 april at huntingdon £50
19 may biggleswade £70
9 june at rougham £60
7 july at soham £60
31 august at chatteris £60

Here's what we do: http://www.fiveska.com/mp3

Please note its a 2 'board gig - horns and organ/piano. I suppose you could do it with a split if that's your thing.

If you're short on kit we can probably arrange a loan keyboard.

Own transport and willingness to learn the tracks would be great. Its not technically difficult, mostly chords and a few horn lines, but you do need to put the time in to learn things like the beginning of "Must be Love"!

If you're not sure you want to commit for less than x gigs, we can discuss this - I'd gladly consider stepping back a bit and passing more gigs on to the right person.

Please contact fiveska at gmail.com or if you have any questions, please call me, Alex, on 07940 767406

Cheers.
Article posted by Fiveska on Monday 5th March 2012, 12:03:54.
Contact Fiveska