Do you have a press release for your upcoming gigs or live music events? Tell us all here...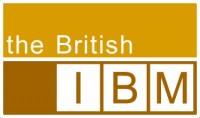 the British IBM - Début Album (Out Now!)
We've officially released our début album! It's been seven months in the making at Half-Ton Studios with Producer Neil 'Bugs' Rogers and we hope you like it! It's available on both CD and as a digital download from the likes of iTunes and Bandcamp.
Have a listen at
www.theBritishIBM.com
Article posted by the British IBM on Saturday 11th August 2012, 13:08:08
Back to the News board