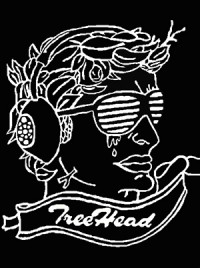 TreeHead @ The Corner House
TreeHead will be playing a show supporting Gentlemen's Club at the Corner House with Radar, Chasing The Effect & Tom Aggett and then the after party will commence in town !
18+/Accompanied by a RESPONSIBLE Adult
DRINKS DEALS:
Carlsberg Bottles £1
Bulmers Bottles £2.50
3 x Jager Bomb £5.00
Sambuca 25ml shot £1.50
Jack Daniels 25 ml shot £1.80
Also deals on Budweiser
GENTLEMEN'S CLUB 10:25pm
"Charismatic, upbeat indie-pop hailing from just outside the vibrant city of Cambridge, England, Gentlemen's Club are set apart from the wave of Foals/Maccabees copy-cat bands that surround them, because it is almost impossible for the quartet to sound particularly anything like any band before them. Gentlemen's Club lack the key dominant instrument in rock/indie music; a guitar. The dominating instrument that they do have, however, is a ukulele – which more than makes up for it.
After playing numerous venues in Southern England that range from Oxfordshire to Essex, with a relentless assault on the country's capital somewhere in between, the band have established quite a following for themselves. It's All Indie were captivated by their energetic performance at The Square in Harlow, and it was that night we realised that Gentlemen's Club are a young band that need to be taken very seriously in the indie music scene."
http://soundcloud.com/gentlemens-club
http://www.facebook.com/Gentlemensclubartist
TREEHEAD 9:45pm
TreeHead formed in 2010 and have since been working towards their demo which was recently produced by Jag Jago, who worked with 'The Maccabees' on their latest album 'Given To The Wild'. The demo will be released late summer 2012 and contains 3 tracks, which will be made available through the website and at live shows.
The band is comprised of competent performers who have each racked up personal playing experience ranging from the small & intimate venues, such as 'The Man on The Moon' through to 'The Junction' and even larger festivals such as 'Strawberry Fair' & Glastonbury.
Their influences are drawn from various artists such as 'Bloc Party', 'Muse', 'Lost Prophets', 'The Foals' and 'The Killers' just to name a few but individually they bring an eclectic range of backgrounds to this band. To really get a grasp of their sound though you MUST listen to their first demo; an immediately attention grabbing blend of explosive beats, melodic and intricate bass lines, unforgettable guitar riffs and passionate vocals.
MMG – "TreeHead's often funky, always epic rock set mixes electronic and rock sounds with the kind of fluency usually reserved for bands with a vast production budget, but they're just as tight and even more impressive in the live setting. They have a very contemporary sound, not a million miles away from the likes of Pendulum but without the D'n'B influence.
http://soundcloud.com/treehead/sets/demo-tracks
http://www.facebook.com/TreeHeadOfficial
RADAR 9:05pm
"4 piece Radar has been around since mid 2011, enthralling crowds in and around Cambridge. Playing original rock with a sound reminiscent of Dave Gilmour on bass, Eric Clapton on drums and Steve Winwood with a nasty cold on vocals."
http://www.facebook.com/radarpage
http://www.myspace.com/radar.info
CHASING THE EFFECT 8:30pm
A young and promising Punk Rock band. Chasing The Effect have only just found their current line up this year but look and sound like they have been playing together for years. A great talent not to be missed!
http://www.facebook.com/ChasingTheEffect
TOM AGGETT 8.00pm
"Singer-songwriter from Cambridge with floppy hair and a guitar. Influences are: Frightened Rabbit, The Shins, Jamie T, The Envy Corps, to name a few."
http://www.facebook.com/tomaggettmusic/info
Article posted by TreeHead on Saturday 7th July 2012, 23:07:12
Back to the News board